Champagnat Mass and The Big Sing
It has certainly been a massive few weeks for the music department. I am incredibly proud of our young musicians who have continued to step up, lead and represent St Paul's College and their families exceptionally.
I would like to say a huge thank you and well done to our mass band who led the school exquisitely at our Champagnat Mass last week. And a massive thank you to the Year 10 boys who sang 'Total Praise' during communion. It was truly a treat and the feedback has been immensely positive about every aspect of the Feast Day mass.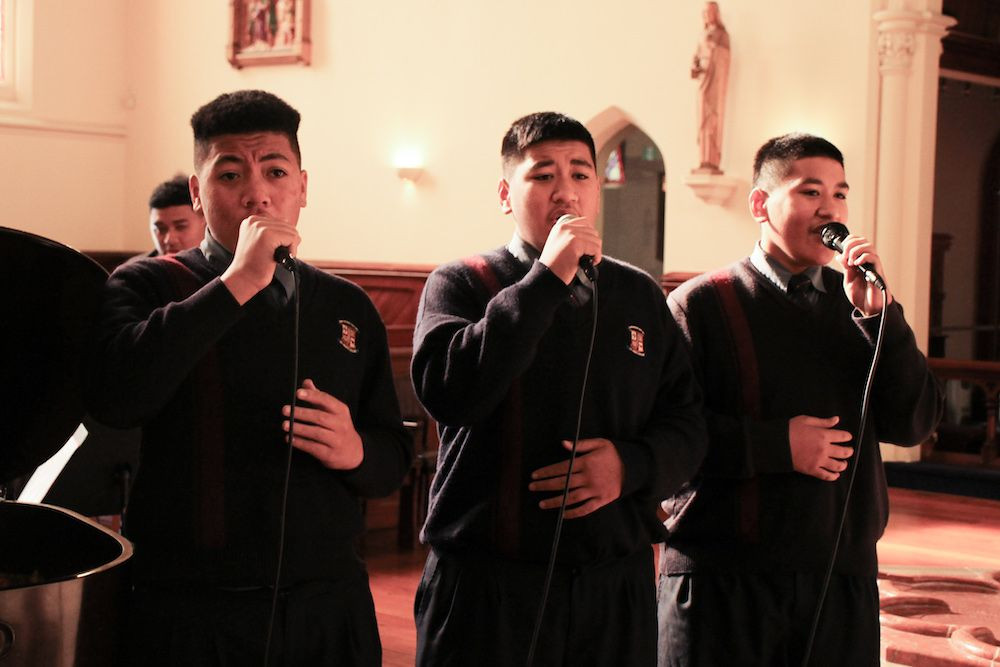 (L-R) Josiah Vaái-Tupaí, Revelation Tagaloa and Genesis Tagaloa singing 'Total Praise' at Champagnat Mass.
Our combined Marist College and St Paul's College choir, 'Confortare Per Mariam', attended The Big Sing on Tuesday 14 June at the Auckland Town Hall. The choir performed exceptionally well at both the competition session and the evening gala concert. Due to all the restrictions of this year, the choir were only able to combine for rehearsals for three weeks leading up to The Big Sing, and I am proud of all of the young men and women involved for the hard work and commitment they showed. The choir was exceptional and stood out through both their musicianship and their respectful behaviour throughout the day in the town hall. Well done to these young men and women!