Footloose and Excel School of Performing Arts
Footloose
It has been a massive journey for many of our young men these past 14 weeks as they have prepared, rehearsed and presented the theatrical show 'Footloose', with Auckland Girls' Grammar School. Our young men have shone with their natural talents and willingness to work hard, and they have all continued to improve as actors, musicians, dancers and back stage helpers! The highlight for me, having been part of this journey with our young men, has been seeing the integrity of our gentlemen who have made me intensely proud! True St Paul's College men!
From the bottom of my heart, I thank the young men who have made this show what it is. I also want to say a sincere thank you to the parents who have been incredibly flexible with changing rehearsal timetables and the many late night pick ups from the theatre. I really appreciate you all! Thank you.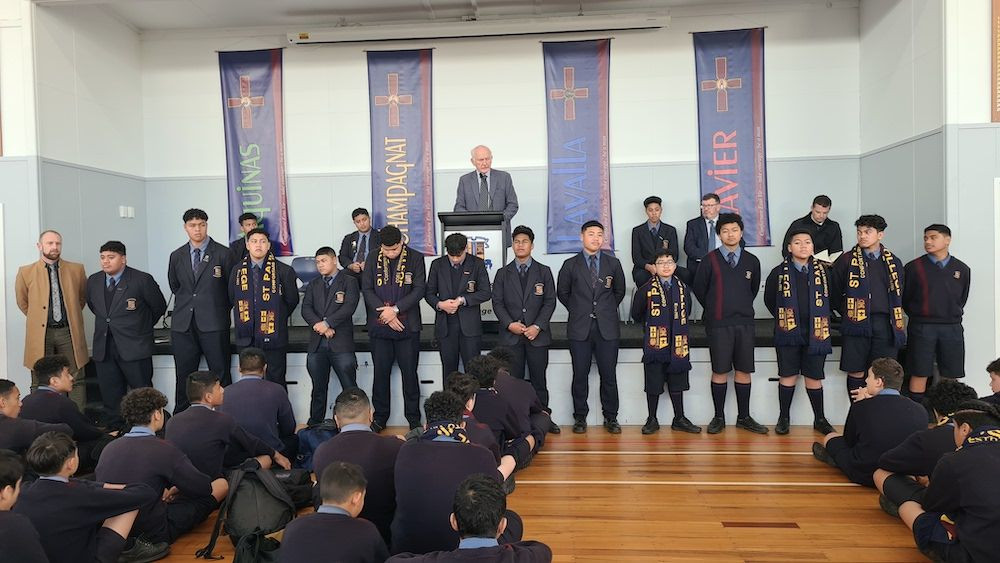 The cast, band, dancers and back stage crew were acknowledged on Wednesday at our school assembly.
Excel School of Performing Arts
On Tuesday 3rd August, we were fortunate to have a presentation by the Excel School of Performing Arts. Our young men enjoyed an exceptional performance through drama, dance and music.