Congratulations to all!
Whilst we endured another disappointing end to the sport season where many teams and coaches put in countless hours of preparation, it's important that we celebrate our wins, our successes, our progress as a sports department, our ever-growing sports participation rate, diverse sports offerings and most importantly - the committed efforts of our students.
This will be the second year we've been unable to host Sports Excellence Awards, however we would like to congratulate the following students on their achievements. Their names will be still engraved on trophies and captains will still be acknowledged on the honours boards. The contributions of our Year 13s will not be lost in a year where sport came to an abrupt end with no prior warning.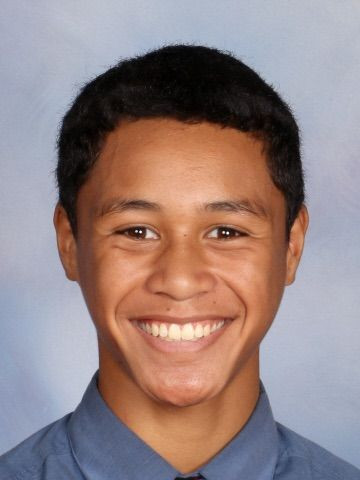 Laverneus Nicholas Pita has proven to be an excellent St Paul's sportsman, a talented athlete who excelled at many codes in 2021, winning the Player of the Year for U13 Rugby and Year 7/8 MVP Sportsman. We look forward to observing Laverneus' development as a St Paul's sportsman for many years to come. Well done. A well-deserved reward for your commitment to the college.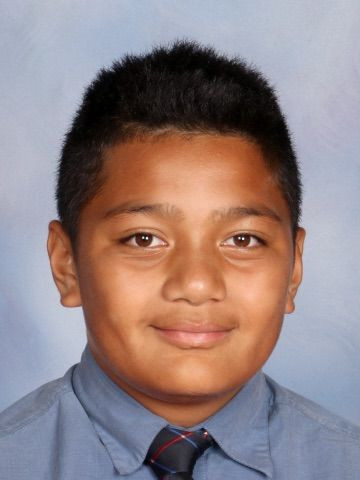 Xavier Cocker-Lavakeiaho is a committed student playing many codes with passion and enthusiasm. Because of this, he wins the Year 7/8 Most Committed Award. Xavier even managed a game for the 1st XI cricket team in 2021. This is a phenomenal achievement for a Year 8, only the second student to do this. The first student to do this in Year 8 goes by the name of Daniel Smith, our Head boy for 2021 - something to aim for Xavier.
Kainoa Keereweer is an outstanding athlete who excels in the long jump and hurdles. Competing against students much older than himself, Kainoa has represented St Paul's on the national stage at athletics. Just as capable on the rugby field as on the athletics track, Kainoa will certainly progress as one of St Paul's most well rounded sportsmen. Kainoa wins the 2nd XV Best Back award as well as the Edwin Memorial Cup for Senior Athletics Champion.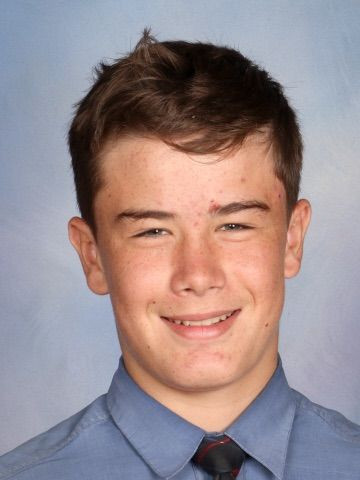 Solomon Nash is a passionate St Paul's sportsman where he excels in basketball during the winter, and cricket during the summer. Committed to his craft with maturity beyond his years, Solomon is developing into a leader on and off the sports fields/courts. Well done, Solomon. Well deserved for your competitiveness and passion when representing the college. We've lost count of how many match balls Solomon has hit out of the grounds at St Paul's College where he was top scorer for both the Colts and 1st XI. Equally a hard worker in the classroom, committed to his studies as well as sport. Solomon is the deserved winner of U15 Basketball MVP and Junior Cricket Best Batsmen.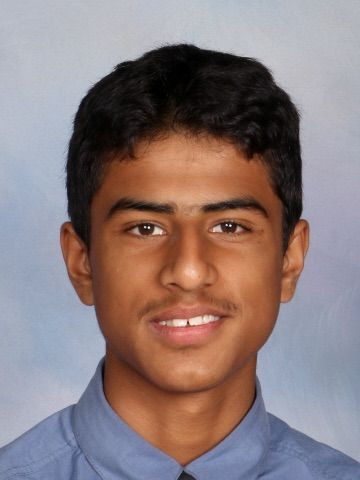 Stephen Thomas is a young Year 10 (14 years old) who is fast becoming St Paul's most promising fast bowler. A humble sportsmen who goes about his business with absolute effort and commitment. Stephen played for both the Colts and the 1st XI in 2021, perhaps a victim of his own diversity, talent and ability to adapt to the situation. We're very confident that Stephen Thomas' name will be mentioned for many years to come as he progresses through the senior school. Well done, Stephen, these awards are well deserved - keep it up. Stephen wins the Best Bowler for Junior Cricket and Best Bowler for 1st XI.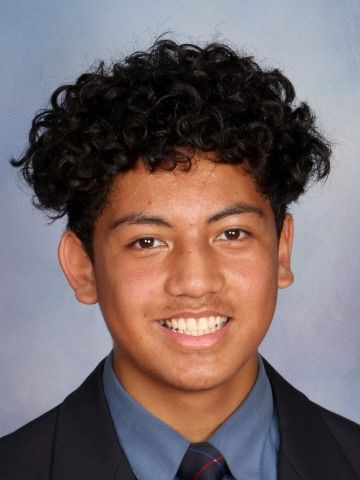 Maselino Va'auli is a quietly achieving, hard-working student who has begun to fulfill his potential playing against students much older than himself in the 1st XV. Maselino displays outstanding sportsmanship where he won the Garelja Cup for Fairplay in 1st XV, a prestigious award donated by a family long associated with sport at St Paul's College. Maselino has two more years at St Paul's where I predict he will grow both physically and on the field with his presence. Keep working hard, Maselino, let your success make the noise. Well done.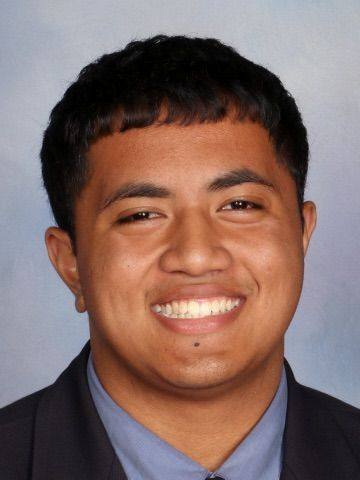 Mark Tautele is our Deputy Head Boy and a very capable sportsman. In 2021, he was rewarded for his commitment to the 1st XV with gold trim on his blazer to acknowledge his 25 starts for the 1st XV over the last two years. Mark's commitment to St Paul's, his passion for his college and equally impressive work in the classroom means he will be sorely missed in 2022. A hard working, competitive, but fair player, we hope Mark won't be a stranger as he graduates in 2021. Mark Tautele takes home the award for 1st XV Most Valuable Player. Nice work, Mark.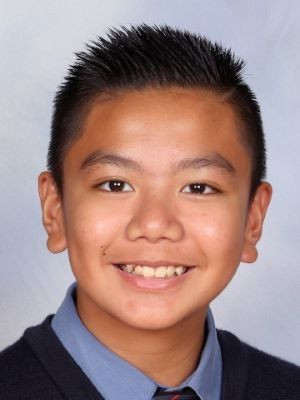 Nathan David is an up and coming basketballer, who was the first to put his hand up to help the college when we needed basketball referees. Nathan qualified through ABSL to referee up to college level and when he wasn't playing, training or watching his mates play basketball - he was refereeing St Paul's teams of all ages at courts all across Auckland. This is an extra-ordinary effort for a young man to give up his own time for no financial reward or incentive. I am almost certain that through Nathan's hard work, his commitment to practice and resilient attitude, he will be one of St Paul's finest basketballers by the time he graduates in 2023. A well-deserved winner for the Puletiuatoa Cup for Outstanding Service to St Paul's Sport.
Orlando Lima was the driving force behind basketball in 2021. Organising trainings, team meetings, assisting with uniforms, transport arrangements, refereeing and coaching many teams and younger players, Orlando also played representative basketball for Counties U17s and was our most distinguished 1st V player for 2021. An ultra-competitor who could turn the game upside down when SPL was behind on points or needed someone to step up. Not only was Orlando the 1st V's MVP for 2021, but he also wins the Junior Fiu Cup for Student Coach of the Year.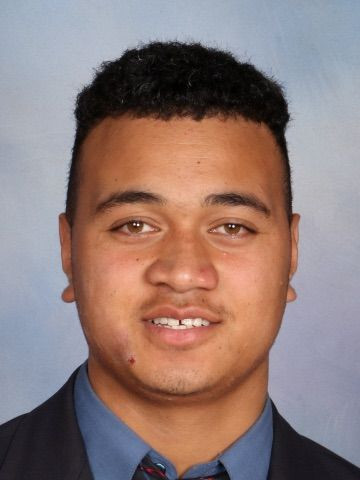 Joseph Kau is a hard working student who often flew under the radar because of his humility. An excellent rugby union, rugby league player who worked equally hard in the classroom. Joseph was nominated by the NZ defence force for leaders camps and showed maturity and discipline to earn a prefect's badge on Champagnat Day in 2021. Joseph's contributions on the sports field did not go unnoticed despite his unassuming nature, a powerful runner of the ball who would always adapt to any playing position he was put in. This award is not only for Joseph's consistent effort in sport, but also his efforts with his academics where he earns the Michael Chan Fook Memorial Trophy for 2021.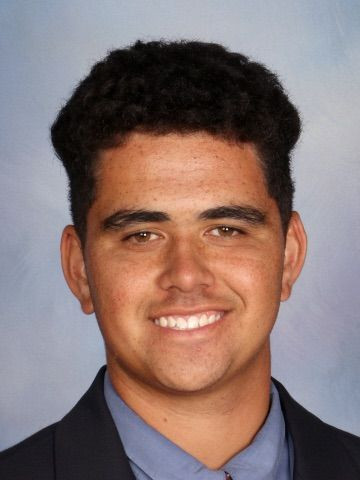 Kaiya Mareva is one of the big winners from the 2021's sports awards, where he has picked up awards for a wide range of achievements. Kaiya is a mature sportsmen who trains hard which inevitably leads to success on the basketball court, the rugby field, touch field and cricket pitch. Kaiya's competitiveness and passion for his college will be missed in 2022. A truly committed sportsman you can rely on when the going gets tough. Kaiya wins the Rush Cup for Basketball for Student Who Excels on the Court and the Classroom, he also takes out 1st XI's Best All Rounder for his efforts with the wicket keeping gloves, ball and bat, and the 2nd XV Rugby Union Player of the Year.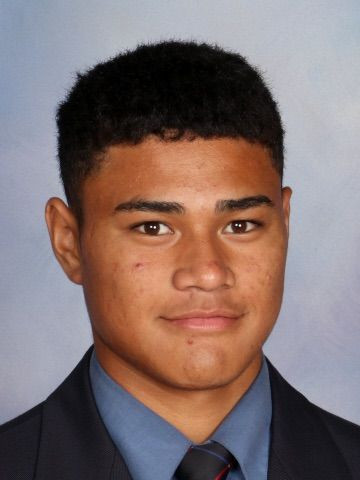 William Piliu is an outstanding young man who only took up cricket in 2021. In his own words he "wishes he played sooner" as his natural athleticism helped him quickly learn new skills and make valuable contributions to the 1st XI cricket team. William's athleticism was on show for all to see when he took the winning catch vs the St Paul's All Stars in Term 1. We look forward to another season on the cricket pitch for William in 2022, who wins Most Improved Batsmen for 1st XI. William also won the award for Best Back in 1st XIII Rugby League, as well as Leadership in Sport Award. William's maturity and leadership is beyond his years and it's been a privilege to watch him develop over the last few seasons of sport. Whether it's touch, rugby league, rugby union or cricket - William's desire and effort to win is always clear to see. I predict big things from William in 2022.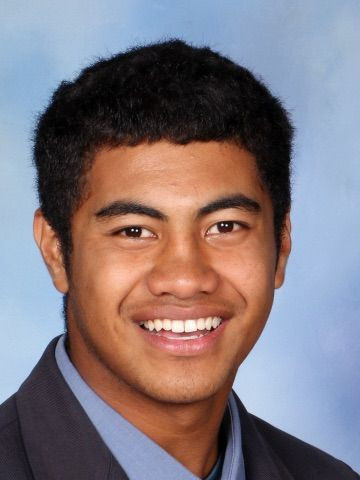 Daniel Smith lives and breathes sport. Anyone that's seen Daniel keep wickets, bat, field or bowl knows that he is a role model cricketer for St Paul's College. He plays with an infectious spirit that is lost on many young cricketers, a smile on his face, outstanding sportsmanship - just as popular with opposition teams and supporters for the positive energy and attitude he brings to our cricket program. Daniel has played in the 1st XI since he was in Year 8 following in the footsteps of his older brothers and dad who are all naturally talented cricketers. It's only fitting that the contributions made by the Smith family to St Paul's cricket be part of our story forever. We are very proud to introduce the Smith Family Cup in their honour. Well done, Daniel and family. Thank you for your years of contributions to St Paul's cricket. Daniel has been a committed St Paul's sportsmen since his enrolment as a Year 7, where he has excelled at basketball, cricket, rugby union, rugby league, touch and anything else you can play with a ball or a bat. His time at St Paul's has been marred by serious injury which perhaps were results of his competitiveness when playing for the college. Daniel wins various awards this year including the Starford Toa Cup for Student Who Has Overcome Adversity to Achieve in Sport. He also wins the Siliva Havili Cup for the Rugby League Player with Outstanding Academics and the Tevita Uhila Memorial Cup, donated by the Uhila family in honour of an ex-student Tevita Uhila, who graduated from Auckland University before passing away at a young age. These rewards are for Daniel not only fitting in his duties as Head Boy and captain of the 1st XI, but also working hard to overcome injuries to get back on the sports field, and for being the first student to complete his university entrance qualification. It has been an absolute privilege to watch Daniel play sport, music and lead his mates on the field and in the classroom. Thank you for your service.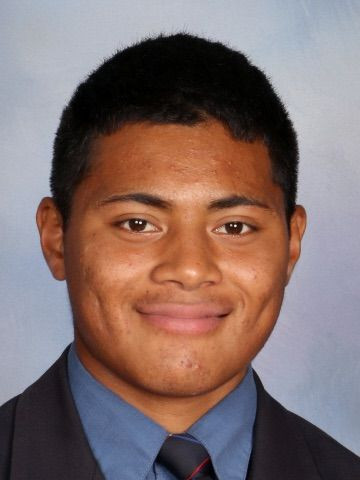 Sefanaia Cowley-Lupo is not only our Deputy Head Boy, but also captain of the championship winning 1st XIII team. Much like his mate, William Piliu, Sefanaia also joined the 1st XI cricket team late where he had to work very hard to pick up new skills and execute them on game day with accuracy. The true test of a sportsmen's commitment lies in having to do just this - spending hours and hours practicing the same skill, over and over. For Sefanaia, this was bowling, and thankfully, with some astute coaching and SPL's new cricket nets, Sefanaia put in the required effort to quickly establish himself as a powerful and fast bowler. Commitment to learning new skills, patience and discipline when things don't come easy are pre-requisites for professional sportsmen. We are excited to follow the career of Sefanaia when he moves to Australia after graduating shortly to pursue a career in the NRL. Sefanaia takes home Most Outstanding Back for 1st XV, Gold blazer status with over 25 1st XV games, the Mark Rice cup for Player of the year in 1st XIII and St Paul's Shield for Sportsman of the Year. Well done Sefanaia, thank you for your commitment to Rugby, Rugby league, Rugby 7's, Cricket and Touch.
Sports Excellence Award Winners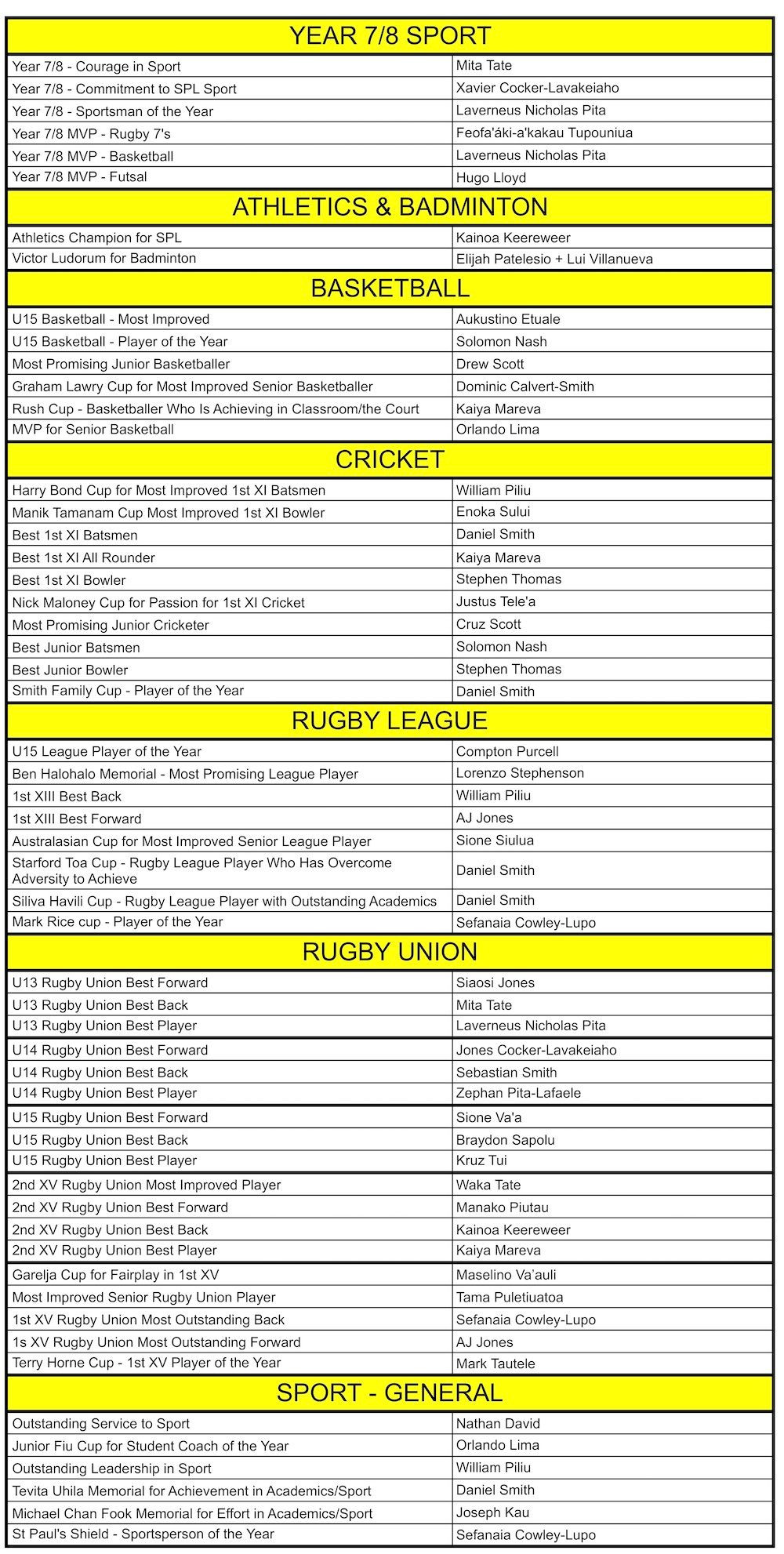 Well done to all the winners for the 2021 sports season. It has been a challenging year where many teams didn't get to fulfill their ambitions at the finish line. We'd like to acknowledge the hard work of our coaches, managers, trainers (volunteers) as well as teaching staff who gave up their time to ensure our sports program thrives. We would be lost without your help and it's much appreciated. Your hard work and commitment does not go unnoticed.
We look forward to perhaps a more settled 2022 sport season (fingers crossed). Thank you to our SPL families for always representing the college to such a high standard on the sidelines - our 1st XV after-match functions and hospitality are famous across Auckland. Our loyal supporters for 1st XIII rugby league, who turned out in the hundreds this year, are always courteous, respectful and dignified in their support. Our old boys who continue to give back with their presence and support, once again - they represent the college to such a high standard, reinforcing our reputation as a college who grow fine young men, for that we can all be very proud.
Confortare Esto Vir
Dave McDermott
Director of Sport