1st XV Rugby, Senior Badminton, Rugby League, Basketball, Trampoline
1st XV Rugby Match Report
St Paul's 1st XV vs St Bernards
Venue: SBC No1, Petone, Wellington
Date: 15-18th July 2021
The Wellington weather was in top form (driving rain and howling a gale) as the 1st XV along with some development players arrived in town. Missing were captain William Piliu and Loshaunce Leaso who were on an Outward Bound experience.
Friday was spent with an early morning training, followed by a visit to the Hurricanes Rugby HQ. Former SPL student, now Head Physio at the club, Leevan Santos greeted the boys and gave them an extensive insight into how the professionals go about their mahi.
The visit had some surprises with a few big names like All Blacks Dominic Bird and Du Pleisis Kirifi (whose dad is former SPL OB Jack Kirifi) stopping for a chat with the boys.
Saturday, the weather was worse. The field and carpark flooded and the young ref was looking to call off the game. But both sides were having none of that.
The boys arrived at the grounds to find their physio for the day was none other than Leevan.
SBC seemed to find better field position as the wet claggy condition made handling almost impossible. SPL were guilty of too many mistakes and paid the price with SBC crashing over to the left of the posts from a forwards charge. 0-5 SBC. A handy kick made it 0-7.
SPL came back at SBC with a few line breaks, notably one from midfielder Jessiah Tanoa'i off a slick ball from 1st five Ikaaika Jacobs – however slow support saw a crucial turnover just metres from the SBC line. H/T 0-12.
The 2nd half was more promising with a couple of senior players in AJ Jones, Judah Finau and Daniel Smith bolstering the side.
St Paul's seemed to find its rhythm and began overcoming its set piece issues with good work in the lineouts from Tama Puletiuatoa and Waka Tate.
In the end, St Bernards won (F/T 5-12) and celebrated like they had won the World Cup.
Big matches from Mark Tautele, Alamoni Tuione (MOTM), Maselino Va'auli and Sefanaia Cowley-Lupo. Impressive games from development players Puna Vehikite, Waka Tate, Kainoa Keereweer, Lucky Kali and Roman Tamatoa in the atrocious conditions.
The team would like to thank our hosts, our Manager - Carly Puletiuatoa for organizing everything, the van drivers…coach drivers, the staff, and parents who came away giving us their support on and off the field. We would also like to thank the Old Boys, and especially Johnston Associates, for sponsoring our top notch squad accommodation at the Top Ten Holiday Park in Lower Hutt.
Next year it is hoped that SBC will be returning the favour and travelling up to Auckland, so let's ensure we make them feel welcome with our SPL hospitality.
CEV
G Anderson (Backs Coach)
Rugby Capping
Alekolasimi AJ Jones and Maselino Va'auli were capped on Friday 30th June after playing eight 1st XV games for the college.
The cap was presented by our Headmaster Kieran Fouhy to the young men's families who then placed it on the players' heads.
Huge congratulations must go to these young men in their dedication and passion towards 1st XV Rugby in this school.
Well done Gentlemen. Confortare esto Vir
Senior Badminton
An excellent season from our senior badminton team which went down to the final game, where our singles competed for 1st place, Elijah Patelesio narrowly going down in the final to MRGS.
Our team took out 2nd place which is the highest placing we've seen for badminton at St Paul's, well done gentlemen, we are very proud of this achievement.
Coach Ms Stevens noted that Jarhley Angi and Lui Villanueva made mature contributions to the team culture with their passion and enthusiasm. They will be both be sorely missed from the courts next year.
A great season from fine young sportsmen. Thanks to Ms Stevens for her coaching and managing of this team for season 2021.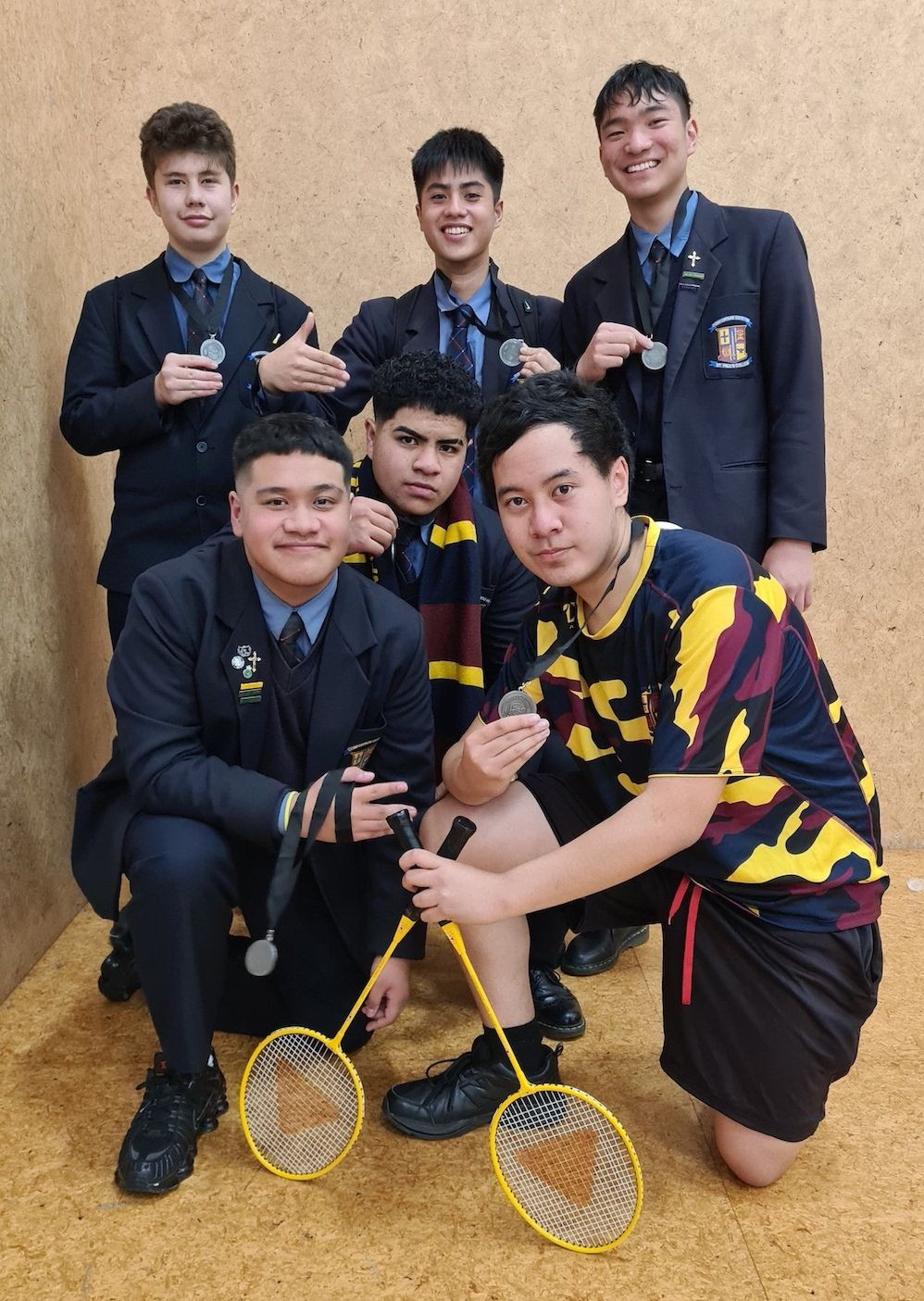 1st XIII Rugby League
What a fantastic Auckland season our 1st XIII had in 2021! Coach Frank Fuimaono challenged the students to lift expectations off the field, with an expectation of service and commitment to the college. As we know very well - committed students in the classroom who turn up every day, also make top sportsmen who can train, play or give their best, even when they don't feel like it.
An undefeated season meant St Paul's was straight to the grand final at Mt Smart stadium playing against the old foe - Kelston boys.
In front of one of the biggest crowds in memory, St Paul's got off to a slow start, trailing KBHS 10-0. This is where composure, trust, fitness and resilience came through as our team didn't panic, didn't worry about the scoreboard or the crowd, just focused on their next job, whatever that may be, and winning that contest.
Slowly St Paul's reduced the deficit to 6, then to a draw, then over-taking KBHS with a big finish to win the game 22-10!
The game was played in excellent spirits and our families, Old Boys and supporters should be very proud of the way this team has conducted itself in 2021, both on and off the field. Man of the match was AJ Jones, an absolute competitor who plays above his weight every week. AJ is a committed St Paul's sportsman who gives his all every time he pulls on a jersey, no matter the code, the scoreline or the opposition.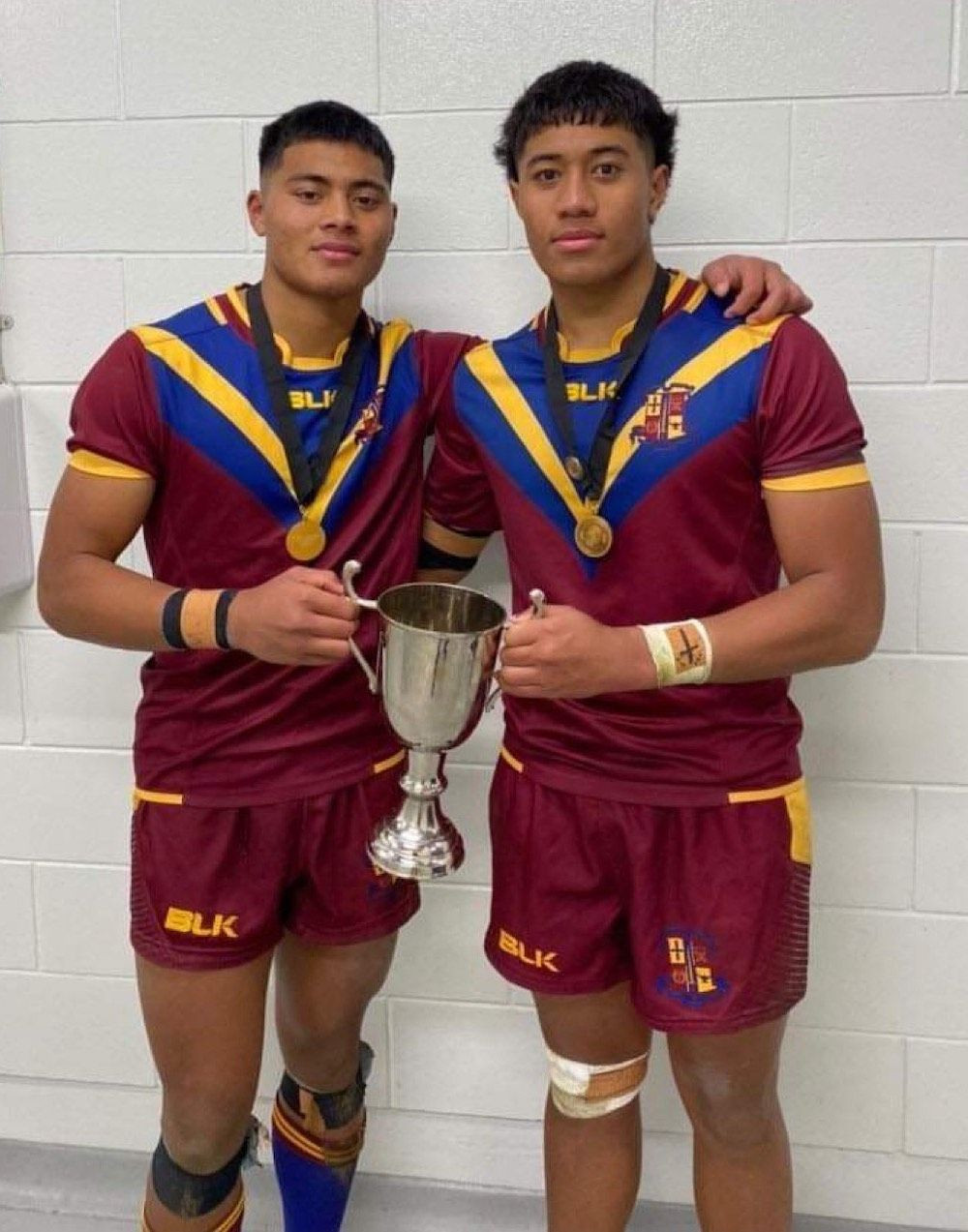 U15 Rugby League
A strong season from a talented year group saw the U15 rugby league team go through the season undefeated.
Westlake BHS were the opponents for the grand final who put up a good contest in patches, but couldn't match the speed, skill and agility of our Year 10s. Stand out performers Lucky Kali and Compton Purcell showed great maturity through the contest with Compton coming up with a big play to seal the result.
Well done to captain Steven Moala, who was instrumental in this team's success.
Thank you also to Phil Sargeant for coaching this team, a long time volunteer of St Paul's College and we appreciate your service.
1st V Basketball
A positive season, with a heartbreaking end. The 1st V took on the challenge and embraced the new Head Coach and Director of Basketball, Ronan Jebb, with his structures, adapting well to his style and standards.
A slow start to the season, with close games, losing only by only a few points, showed that the team is more than capable of improvement. The team stepped up and began to show their quality going on a four game winning streak, which lead to them playing in the final against Kelston Boys. During this winning streak, the team pulled off a memorable 93-26 win against St Peter's College.
The grand final at Trusts stadium was a fantastic game where a slow start saw St Paul's down by 15 points early on, however with grit, selflessness and excellent basketball, St Paul's clawed their way back into the game, unfortunately losing by 4 points against a very competitive Kelston team.
Orlando Lima continuously showed his ability to lead a team to play basketball to a high level. His drive, commitment, and captaincy is a standard and a legacy that will be used to pave the way for future years.
Byron Toko and Malachi Filipo are two extremely talented Year 11s who have played up an age group and handled the level of competition. These two young men will be leaders of St Paul's College basketball for years to come.
Thank you to Mr Meads - a passionate coach, manager, timekeeper and anything else he is asked to do on game day. We appreciate your passion, and you're an asset to the team.
U17 Basketball
The U17 had a superb start to the season, beating Henderson comfortably in the school's grading games, which led to them playing in the highest level of basketball throughout the College, in the U17A grade.
A tough season in a tough grade, in which St Paul's struggled to win games, however with consistent improvements in team play, attitude, and grit they showed flashes of great ability and excellence. Coach Jebb has a big belief in this team to bounce back next year and with more time to train and develop, this will be a great team to watch.
Ethan Ropati-Delaney proved his worth as captain of this team by constantly playing to a high level and encouraging and reinforcing Coach Jebb's system throughout adversity.
Thank you to Mr Li who has coached and managed basketball for many years now, we appreciate your time and commitment.
U15 Maroon Basketball
St Paul's top U15 team is stacked with talent and ability which was shown throughout the season. Their team play can be second to none, and has the ability to win games convincingly.
However, flashes of greatness doesn't equal greatness. Similar to the U17s, with more time and development of Coach Jebb's system, this group of U15 players has all the skills necessary to be a great team competing at the highest level.
Twins Drew and Cruz Scott, Solomon Nash, and Leaam Kelemete have shown that they will be great players in time when well versed into the coach's style of play and structures.
Aukustino Etuale is the Most Improved player of St Paul's basketball across all grades. His level of commitment and communication from start to finish of the season is second to none and a standard that all can aim for - well done.
The majority of this team will go on to represent St Paul's in a National Junior Tournament in August with an aim of proving that St Paul's basketball belongs to be up there with the best in Auckland and NZ.
U15 Blue Basketball
St Paul's second U15 team was set up as a mix of strong players and development players. Ending the season with continued growth shows the players bought into the coach's systems and that the players were taking in the finer points of game plans, tactics and skills.
The point differential between games, a rough 10 point difference in scores throughout the season, shows the players have developed and become a strong team who are extremely capable and competitive. We look forward to working with this team in the future to further develop individual and team skills. Well done gentlemen, a fantastic season.
Thank you to Mr Toua for managing and coaching this team, we appreciate your efforts.
U15 Yellow Basketball
St Paul's development U15 team consisted of players who are new to the code, however, what came from this team is that St Paul's has some talented youngsters waiting for an opportunity. Christian Faifua has a natural ability to play basketball, Elijah Tauti is a guard who has the calmness and skills necessary to run an offense very well.
Like with all U15 teams, we look forward to having more time to develop this age group and the team as we believe that all the skills and foundations for an excellent program with many competitive teams are there.
Thank you to Mr Schryvers for managing this team, we appreciate your service.
Trampoline
Congratulations to Kyte Hallas in Year 7 who placed 7th at Nationals in Trampoline. An excellent result and we look forward to seeing Kyte represent St Paul's College in Trampoline at the Anchor AIMS Games in September.