Athletics, 1st XI Cricket, Colts Cricket and a Big Thank You!
Athletics
Kainoa Keereweer (Year 12) continues his impressive results, recently winning Auckland Champs' intermediate long jump with a huge jump of 6.23 metres! Kainoa also recorded 12.21 metres in the triple jump. These results combined put him in the top 10 NZ rankings for both events. This is a first for St Paul's, at least in the last five years, to have a student ranking in the top 10 for an athletics event. Well done, Kainoa, you are representing St Paul's on the big stage and we're all proud of your results.
Not to be left behind, Kainoa's younger brother Tane (Year 9) is also making his presence felt at the track with a 4th place and 5th place in the 100m and long jump respectively. Tane is one of the fittest students at St Paul's where he recorded 5.01 minutes on the bronco test.
Well done gentlemen, we look forward to the next events in December.

1st XI Cricket Report
St Paul's won the toss and elected to bat.
The outfield was slow and conditions were windy making it hard for both batters and bowlers. Early on the MAGS bowlers made the most of things through accurate bowling that tied down the St Paul's opening pair. When William Piliu was bowled in the 9th over St Paul's had only 37 runs on the board, then Enoka Sului left quickly followed shortly after by Stephen Thomas, two of our best and most dependable batters both gone for low scores. This put the pressure on recent recruit Drew Scott, who made up for lost time, instantly picking up singles and rotating the strike with Solomon Nash. This partnership got the innings going with some smart hitting and aggressive running. Solomon would get 42, eventually out caught trying to up the run rate and Drew was not out on 14 getting us through to a total of 100 exactly. This was not our best batting total but conditions were hard and credit needs to go to the MAGS bowlers who tied our batsmen down.
St Paul's were determined and started bowling superbly. Stephen Thomas took the opening batsman in his first over and as a group everyone bowled well. Alamoni Tuione did the hard job bowling into a stiff wind, as did Enoka Sului, Cruz and Drew Scott. Solomon Nash bowled down wind with some real pace and clean bowled their captain in with a spectacular fast ball that knocked all the wickets out of the ground! Many chances were created and we took a key batsmen out with a piece of quick thinking that saw Nico Smith smash the stumps to execute an excellent run out. However, we also dropped a few catches that we should have taken and that may have put us in a better position to win (bringing to mind the great Australian saying 'catches win matches').
In the end, the game came down to MAGS needing 11 runs off the last over. Up stepped Justus Tele'a to take on the challenge, it was an exciting finish, unfortunately for St Paul's and Justus Tele'a a couple of lucky shots went for four and on the last ball of the match with two runs still needed to win, Justus bowled a ball that was fast but a little astray and went to the boundary as four wides, meaning MAGS won on the last ball of the match. A heartbreaking result, but a great game of cricket where the St Paul's boys showed spirit and resilience. We head now to the last game of the season at home against Onehunga.
Colts Cricket
The Colts cricket team is made up of players from as young as Year 7 to Year 10. A hard working group of young sportsmen who commit to their training, twice sometimes three times a week during Term 1.
As we often remark, commitment to training, academic and fitness - all leads to improved performance. This was highlighted for everyone to see as our Colts won their grand final, winning their grade on Saturday in style at St Paul's.
Our Colts cricketers continue to develop under expert coaching with considerable gains from Troy Fuimaono, Peter Creevey, Matt Blanch, Finn and Hugo Lloyd, Arthur Gabriel, Neil Fernandes and more. Saturday's grand final win was a genuine team effort with 11 players on the field and two reserves rotating fielding positions - this is what "commitment" looks like.
Outstanding efforts in the field, led by Jett Nash put immense pressure on the opposition who just couldn't keep up. I was so impressed by the standards of the Colts, a well-deserved win and a reward for sustained commitment over the last eight weeks - well done gentlemen, we are very proud of this result.
A huge thank you to Mr Blanch and Ms Lloyd for their commitment to this team also, scoring every game and providing transport to players who needed it. Our sports programme is only as strong as our sports coaching staff and we rely on committed volunteers to help make it happen.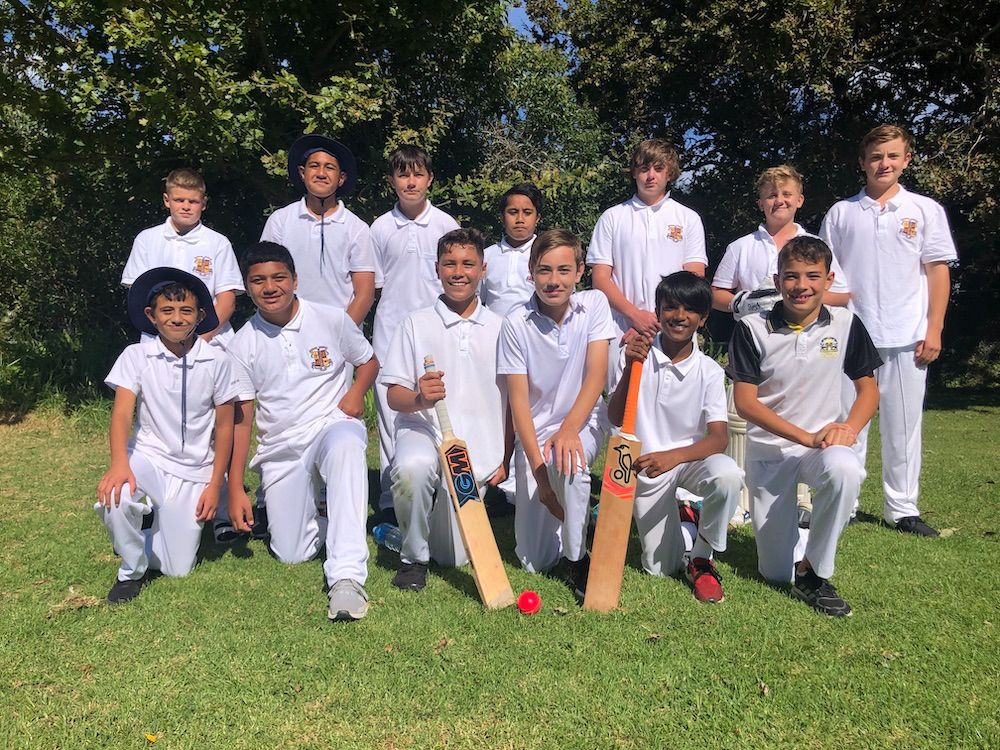 Match report – St Paul's Colts vs St Mary's Traditional Fixture
The second instalment of this annual match took place on a fine late-summers evening at St Paul's college.
Batting first, St Paul's made hard work of run-scoring against tidy bowling from St Mary's, with a lack of pace proving a real challenge for the boys who struggled with timing. At the halfway stage and with just 25 runs on the board St Paul's needed to up the pace if they were to post a competitive total. St Mary's bowlers managed to keep the run rate down, before Matt Blanch (9 off 6), Troy Fuimaono (11 off 12) and Jett Nash (15 off 16 – not out) mounted a late charge to see St Paul's finish on 78 runs.
St Paul's started their defence well, conceding just 6 runs in the first 6 overs while picking up a wicket. St Paul's soon paid the price for relaxing after their strong start with the ball and failing to realise that the early advantage was being eroded. A bit of a rev-up by Captain Joseph Samuels and coach saw St Paul's refocus somewhat. However, at 12 over mark St Mary's were still very much in the contest.
St Paul's turned to their four best-performed bowlers from over the past few games for the last 8 overs, and pushed fielders back to protect boundaries. St Mary's responded well to these tactics, with aggressive running keeping the score ticking over. The resulting pressure told on St Paul's, who began to look untidy in the field with missed opportunities. Heading into the final over St Mary's required 13 runs, which proved a little too far as they finished on 68/6, 11 runs short.
Jett Nash was a standout with just 6 runs conceded off his 4 overs, including bowling the high-pressure last over, with Arthur Gabriel (7 runs off 4), Neil Fernandes (11 runs off 4) and Troy Fuimaono (12 runs off 4) not far behind.
St Mary's should be proud of their efforts, which forced the St Paul's team to dig very deep to keep the Cup for a second year.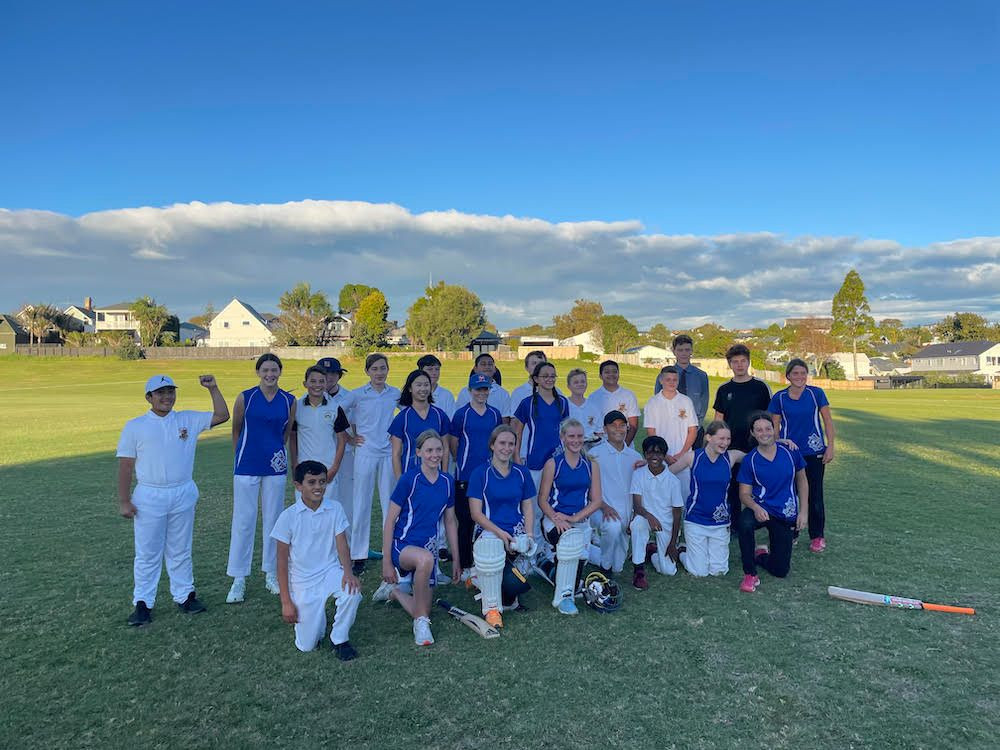 Thank You to Our Term 1 Sports Coaching Staff and Volunteers!
Premier Touch – Mrs Fiu, Mr Fiu, Mr Hamiora and Mr Mana
Cricket (all grades) -– Mr Ryan, Mr Nash, Mr Blanch, Ms Lloyd and Mr Simento
Volleyball – Mr Taito
Athletics – Ms Keereweer
We are currently looking for coaching staff for rugby union, rugby league and basketball. Experience isn't necessary, just good time management, reliability and a positive attitude.