In our Online Library, just the same as Auckland Libraries online, students can see what books we currently have available to be lent out and also see links to websites that we recommend.
Once logged in, students may reserve books and view our school catalogue of books. Students, please email Mrs Twomey for more information or to get your login details.
Just click on the Academic tab available from any webpage, then Library Online: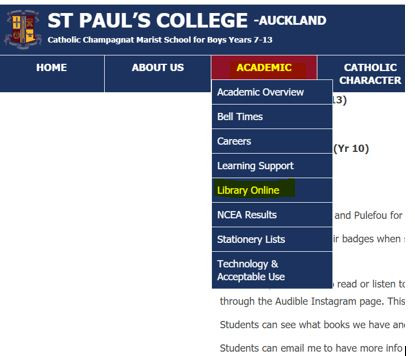 You may also access it by clicking HERE.
Hope you enjoy St Paul's Library Online.