Senior Volleyball and Basketball Updates
Senior Volleyball
What an outstanding season from our Senior Volleyball team. After a disrupted start to the season where many schools were defaulting due to Omicron's impact on student availability, St Paul's turned up every week ready to play whether that was with a full team or just enough players to play the game. This is the type of commitment that wins games and win games they did. Going through the Central Zone Tournament with only one loss, meant that they finished second in their zone.
This placing put the team into a position where they qualified for the Auckland Championships, where over 80 teams played across three days at Bruce Pulman Park. Our young men were exposed to higher levels of volleyball than they'd previously seen in the Zones competition. This didn't hold our team back and they competed for every point, on every play. With a win and a couple of losses against experienced premier teams, our team finished in the top 10. Whilst I'm sure some players were disappointed at not playing in the finals, we must reflect on how far this team has come in two months - overcoming disrupted preparation, players being ruled out due to isolation and the fact that until this term, volleyball had not featured at St Paul's in 5+ years.
Volleyball is a sport seeing huge growth in secondary schools. I look forward to seeing the code continue to grow at St Paul's where our students are naturals. Speed, fitness, reaction and teamwork – we have those boxes ticked, now we just need practice, practice, practice to fulfil our enormous potential. Well done to Shemaiah Foti (Year 12) for his leadership and placing through discomfort with some niggling injuries. Well done to Jessiah Tanoa'i (Year 13), Freedom Aiga (Year 12), Ngatu Lui (Year 10) and Enoka Sului (Year 12) for their hard work and commitment through the season. Thank you also to Mr Taito who stepped up to manage and coach this team, sharing his experience and volleyball knowledge with the students no doubt also contributed to their success.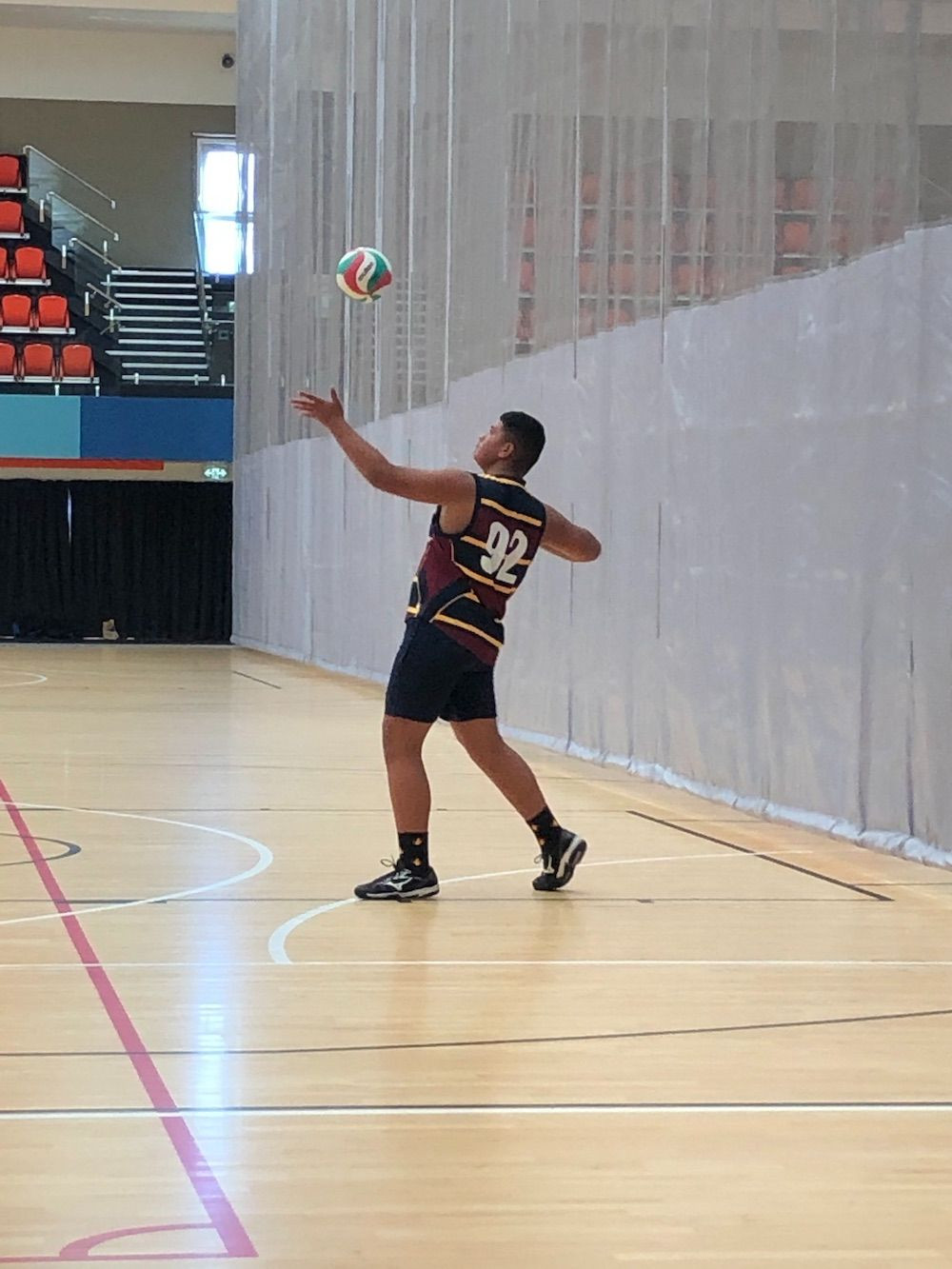 Basketball
Thank you to all pupils who have taken part in the Basketball Program this term, it has been great to have an early start for the program this year in comparison to last year. All teams have been able to prepare and understand the coach's style of offence and buy into the team play. With huge numbers across Years 9 and 10, we have been able to put together three competitive U15 teams, all of which have talent and athleticism throughout. Together with three competitive U15 Teams, an U17 Team and a 1st V Team which will be able to play together for two years, the program looks forward to Term 2 for the College Sport school games to begin.
Our ex program Captain Orlando Lima has offered his assistance for next term to work with the U15 teams to further develop their game. Orlando represented St Paul's College as captain for a number of years and played U17 Representative Basketball for Counties Manakau last year. He is going to be a great addition to the coaching staff for the Basketball Program.
This term the program has been able to play in two successful school friendlies this term, thanks to Western Springs College and St Peter's College for their hospitality in these games. Being able to play in these games has given the players a great head start to compete against local rivals before the season officially starts next term.
Congratulations to Byron Toko, who made the Basketball Auckland U17 Representative Team which came first in the inter-association Super City Competition.
A thank you to Nathan David for his voluntary work assisting as a coach/referee to the Basketball Auckland U15 teams, his work, commitment and free time he has devoted to this team has not gone unnoticed.
The program captain for this year, Ethan Ropati-Delaney, has this to say about the program and his hope for this season "I'm really excited about this year's program and where it's going. The team has shown great commitment throughout this term and I hope we can keep this level of commitment going into Term 2'.
As our program continues to develop there are exciting additions to the program and players who have shown that with hard work and dedication, improvements to their individual games can happen.
I look forward to next term's games, with lots of basketball to be played throughout the school from the juniors with AIMS basketball up to the seniors with their U17 and 1st V competitions.